Lately my "me time" is at a premium. With work and the baby, I am always behind with a to do list that LOOKS like a novel....a to do list that makes "me time" all the more important!
The first bit of "me time" is right now. Each morning as I use a hands-free device to express milk for the baby (worded as nicely as possible....at school I refer to heading to the "milking parlor") I have about 30 minutes of uninterrupted computer time. I can edit my photos...blog...check Facebook. It seems silly to some people, but that is my "me time." I enjoy it. There might be multi-taking involved, but that is even better in my book!
My second new found love is books on CD. I often suggest books on CD to parents of struggling readers. The library is full of them! The problem is I have no TIME to go to the library. I also have this irrational fear of library fines...not sure where that came from, but I found my solution.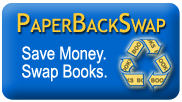 I have used Paperback Swap for a few years now and LOVE it! Quick summary: you post the books you don't want on the site. If someone wants them, you pay media rate postage to send the book to them. They give you printable labels and work out logistics. Then (the good part) you get a book credit that you can use to order any book off the site. I've cleaned out old bookshelves and ordered board books for Caitlin. I have a wish list of books I'd love to buy but will honor my budget and wait for them to be posted to Paperback Swap. I am a true fan.
But since becoming a new Mommy I have had no time to read a book. It bothered me. A lot. A month ago I decided to order some audio books. I am hooked!
Each day when I get in the car I get to pick up where I left off. It doesn't matter where I am going or how late I am getting into the car, I still get to enjoy the book. I actually look forward to my drive time...and I am not one who enjoys driving!
So there you have it...it works for me!
Head over to Kristen's place for more Works for Me Wednesday!
P.S. In the spirit of true disclosure, I will get a book credit if you click on the link to PBS posted above and create an account. If you like the idea, join. If not, that's okay, too!
P.P.S. Blogger won't let me add pictures right now, so just pretend I put Kristen's nifty little logo at the top of this post, okay?