Over spring break a couple of weeks ago my sister posted a blog about
PaperBackSwap
. I spent two days reading reviews and checking the site trying to decided if it was something I wanted to do or not. I tend to doubt things I read online and am quite cautious.
That same week I was trying to get a copy of
The Kite Runner
. Those of you that know me well know that I can be a bit cheap. I was determined to get this book without paying full price. (I HATE to buy books!) The line at the library was too long so I ruled that one out. The used book store I found would only RENT the book to you for a weekly fee. I wasn't impressed!
So I gathered up a pile of books that I didn't really want any more. Most of the house guests we have had over the last few years have brought books with them on their vacation and then left them for me to keep. I'd read them, but am not one to reread. (I am also trying to declutter!) So with nothing to lose I entered my books on PaperBackSwap. For entering 10 books I immediately got 2 free book choices - and I finally got
The Kite Runner
! Mission Accomplished!
Many of my books were in high demand - within the first week I mailed off 9 books. When someone requests one of your books you mail it to them at media rate at your expense. (For paperback books that is usually $2 and change - obviously more for a hardcover) You print the label right from the site. When that person receives your book you get a credit you can use to pick out any book. The person who posted the book you want then pays to mail it to you. (Their website explains it better than I can!)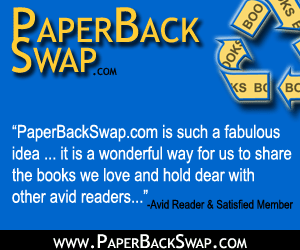 If you feel like trying it out, use my sister as your referral - they just reduced her hours at work and she could use the referral credit to get another book for herself! Her "nickname" is julibeth. She needs it more than I do!
I am hooked on this site. I have ordered a few more kids books for school and another book for me. I have a wish list going of books that are not available yet but I am in line for. They have over 2 million books listed. It is impressive!
It is just another little way to save money and recycle/reuse!